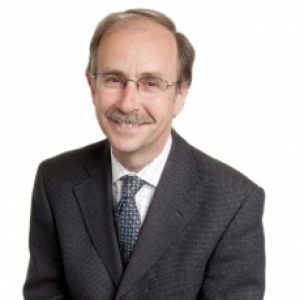 Professor Allan Struthers
Cardiovascular Medicine / Therapeutics
Send Email
Professor Allan Struthers graduated MB (Hons) from Glasgow University UK in 1977. After junior hospital posts, he was Senior Registrar at the Royal Postgraduate Medical School and Hammersmith Hospital in London in 1982 – 1985.
He was then appointed Wellcome Senior Lecturer/Consultant Physician in Dundee and is currently Professor of Cardiovascular Medicine and runs the Heart Failure service at Ninewells Hospital in Dundee. He is also an Honorary Professor at St Andrews University Medical School. He was Chairman of the SIGN Guidelines in Heart Failure twice (2007 and 2015) and Chairman of NHS-QIS Standards (2010) for Heart Failure. In addition, he is also Chairman of Tenovus NSAC, Senior Regional Advisor for SACDA and Council member of Chest, Heart and Stroke Scotland.
He is currently Co-Head of the Division of Molecular and Clinical Medicine at the Medical School in the University of Dundee.  Professor Struthers runs a large clinical research programme and has supervised 50 MD/PhDs. His research involves spotting new therapeutic opportunities in cardiovascular medicine and conducting the first "proof of concept" studies in man.
He helped pioneer the use of plasma BNP to identify heart failure patients and the use of aldosterone blockers to reduce their mortality. More recently, he is exploring the use of plasma BNP (and troponin) in primary prevention patients to identify silent but treatable heart disease.
Another research interest is allopurinol and he has recently shown it to have both antianginal effects and to be able to regress LV Hypertrophy. Ongoing studies are exploring allopurinol in dialysis patients, in COPD patients and in sarcopenic patients.
In total he has held 38 different British Heart Foundation (BHF) grants along with grants from CSO, MRC, Wellcome, HTA and CHSS. He has published 500 papers which are cited around 600 times every year. His research "h" factor is high at 60. He is a Fellow of the European Society of Cardiology (FESC), the Royal Society of Edinburgh (FRSE) and the Academy of Medical Sciences (FMed Sci).
A few of Professor Allan Struther's Publications:
Noman A, Ang DSC, Ogston SA, Lang CC, Struthers AD. Effect of high dose allopurinol on exercise in patients with chronic stable angina: A randomised placebo controlled crossover trial. Lancet 2010, 375:2161-2167

This is the first ever demonstration that a drug used in gout (Allopurinol) can relieve chest pain in patients with angina pectoris. This paper is used to recommend Allopurinol as a possible treatment option in recent American College of Cardiology guidelines.

Rekhraj S, Gandy SJ, Szwejkowski B, Nadir MA, Noman A, Houston JG, Lang CC, George J, Struthers AD. High dose allopurinol reduces left ventricular mass in patients with ischemic heart disease. Journal of the American College of Cardiology 2013, 61, (9) 926-932

This is the first ever demonstration that an anti-gout drug (Allopurinol) is able to produce favourable effects on the heart (seen during scanning of the heart). The favourable effect is a reduction in wall thickness in the main pumping chamber of the heart (the left ventricle).

Nadir MA, Rekhraj S, Wei L, Lim TK, Davidson J, MacDonald TM, Lang CC, Dow E, Struthers AD. Improving the Primary Prevention of Cardiovascular events by using biomarkers to identify individuals with silent heart disease. Journal of the American College of Cardiology 2012 Sep 11; 60 (11):960-8

It is well known that some people suffer sudden cardiac death without ever having any warning symptoms. This is because they have "silent" heart disease.  This landmark paper shows that a blood marker (called BNP) can readily identify those who have "silent" heart disease.  BNP screening of populations may well reduce the number of sudden cardiac deaths.

Goudie AR, Lipworth BJ, Hopkinson P, Wei L, Struthers AD. Tadalafil in patients with chronic obstructive pulmonary disease: A randomised, double blind, parallel-group, placebo controlled trial. Lancet Respiratory Medicine 2014, 2 (4), 293-300.

A drug like Viagra is known to improve symptoms in some (rare) causes of pulmonary hypertension. (Where blood vessels in the lung are constricted) However the commonest cause of pulmonary hypertension is chronic bronchitis.  To our surprise, we found that the Viagra like drug was of no benefit in this (commonest) cause of pulmonary hypertension.

Witham MD, Ireland S, Houston JG, Gandy SJ, Waugh S, MacDonald TM, Mackenzie IS, Struthers AD. Vitamin D therapy to reduce blood pressure and left ventricular hypertrophy in resistant hypertension – Randomised Controlled Trial. Hypertension 2014, 63 (4), 706-712

Vitamin D is attracting a lot of attention as a possible way to reduce heart problems. In this careful study, we found no effect of Vit D on blood pressure (BP) or the effect of BP on the heart.