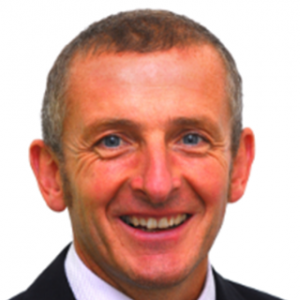 Graeme is the Senior R&D Manager at the Tayside Medical Science Centre (TASC). He is responsible for clinical research management and governance. He supports the R&D Director for NHS Tayside, in the leadership and direction of the TASC team. A key challenge is to ensure that TASC maintains the patient at the centre of all that we do and that we deliver performance metrics, on time and in budget.
Prior to this he led the Executive team at Health Science Scotland (HSS) and was interim Director of the new Stratified Medicine Scotland Innovation Centre. His role was to develop Scotland as a global hub for health science research and innovation, particularly in the areas of translational and stratified medicine. HSS is Scotland's Academic Health Science partnership and is chaired by the Chief Scientist for the Scottish Government Health Directorate. HSS's membership includes Scotland's Medical Universities (Aberdeen, Dundee, Edinburgh and Glasgow) and the R&D Directorates of their associated NHS Boards. Graeme joined HSS from Nexxus – the Scottish life science network – where he was Director.  He is a qualified biochemist with industrial experience; his expertise lies in technology marketing and corporate development, to which he brings a unique perspective, having held senior posts in multinational enterprises (Siemens, TÜV Süddeutschland) and in government (Scottish Enterprise, UK DTI).
He is a co-founder of the European Diagnostics Cluster Alliance (EDCA), a Board member of the Council of the European Bio-Regions (CEBR) and is on the Advisory Board of the Glasgow Science Centre Bodyworks group.
Graeme is a graduate of the Scottish University system and his career has seen him work with start-up companies in healthcare and life sciences, as well as undertaking research and commercialisation projects for academic and NHS teams.
Before to Nexxus he set-up his own technology consultancy company, A Half MV Squared and built up a base of international contacts, especially in west coast USA. He has also worked for public sector clients including the Scottish and UK Governments and the European Commission
Apart from being the family chauffeur, Graeme is a keen (but slowing!) runner/cyclist and is a qualified jog leader and swimming team manager & timekeeper. He was a Games Maker volunteer at the London 2012 Olympics, working in the Command, Communications & Control Centre at the Olympic Park. From 2013-14 he is was a pre-games Frontrunner volunteer for the XX Commonwealth Games in Glasgow and was an assistant to the Commonwealth Games Associations of Seychelles, Sierra Leone and Scotland during the Games in 2014.