/
/
Professor Isla Mackenzie
Professor Isla Mackenzie
Professor of Cardiovascular Medicine and Honorary Consultant Physician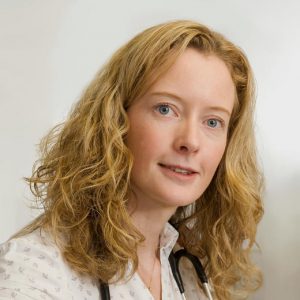 Professor Isla Mackenzie
Professor of Cardiovascular Medicine and Honorary Consultant Physician
Cardiovascular Medicine
Send Email
Isla Mackenzie is Professor of Cardiovascular Medicine and Honorary Consultant Physician at the University of Dundee and Ninewells Hospital, Dundee.  She is also the Deputy Director of MEMO Research and the Hypertension Research Centre (HRC), University of Dundee.  Professor Mackenzie completed Clinical Pharmacology and Therapeutics specialist training in Cambridge.  She currently leads clinical research studies in cardiovascular disease and drug safety and has an interest in the decentralisation of clinical trials.  Clinical interests include cardiovascular and general medicine. Professor Mackenzie sits on several trial steering committees and other national committees relating to clinical pharmacology, pharmaceutical medicine, medicine and hypertension.
A few of Professor Isla Mackenzie's Publications:
Williams B, MacDonald TM, Morant S, Webb DJ, Sever P, McInnes G, Ford I, Cruickshank JK, Caulfield MJ, Salsbury J, Mackenzie I, Padmanabhan S, Brown MJ; British   Hypertension Society's PATHWAY Studies Group. Spironolactone versus placebo, bisoprolol, and doxazosin to determine the optimal treatment for drug-resistant hypertension (PATHWAY-2): a randomised, double-blind, crossover trial. Lancet 2015 Nov 21:386(10008):2059-68. doi: 10.1016/S0140-6736(15)00257-3. Epub 2015 Sep 20.
Mackenzie IS, Ford I, Walker A, Hawkey C, Begg A, Avery A, Taggar J, Wei L, Struthers AD, MacDonald TM on behalf of the ALL-HEART study group. Multi-centre, prospective, randomised, open-label, blinded endpoint trial of the efficacy of allopurinol therapy in improving cardiovascular outcomes in patients with ischaemic heart disease: protocol of the ALL-HEART study. BMJ Open. 2016. Sep 8;6(9):e013774. DOI: http://dx.doi.org/10.1136/bmjopen-2016-013774.
MacDonald TM, Hawkey CJ, Ford I, McMurray JJ, Scheiman JM, Hallas J, Findlay E, Grobbee DE, Hobbs FD, Ralston SH, Reid DM, Walters MR, Webster J, Ruschitzka F, Ritchie LD, Perez-Gutthann S, Connolly E, Greenlaw N, Wilson A, Wei L, Mackenzie IS. Randomized trial of switching from prescribed non-selective non-steroidal anti-inflammatory drugs to prescribed celecoxib: the Standard care vs. Celecoxib Outcome Trial (SCOT). Eur Heart J. 2016 Oct 4. Pii: ehw387. [Epub ahead of print].
MacDonald T, Williams B, Webb D, Morant S, Caulfield, MJ. Cruickshank K, Ford I, Sever P, Mackenzie I, Padmanabhan S, McCann G, Salsbury J, McInnes G, Brown MJ.  Combination therapy is superior to sequential monotherapy for the initial treatment of hypertension: a double-blind randomised controlled trial (PATHWAY 1). Journal of the American Heart Association 2017; 6:e006986. DOI: 10.1161/JAHA 117.006986.
Williams B, MacDonald TM, Morant SV, Webb DJ, Sever P, McInnes GT, Ford I, Cruickshank JK, Caulfield MJ, Padmanabhan S, Mackenzie IS, Salsbury J, Brown MJ for the British Hypertension Society PATHWAY Study Group. Endocrine and haemodynamic changes in resistant hypertension, and blood pressure responses to spironolactone or amiloride: the PATHWAY-2 mechanisms substudies. Lancet Diabetes Endocrinol 2018; DOI: 10.1016/S2213-8587(18)30071-8.